Bayside Times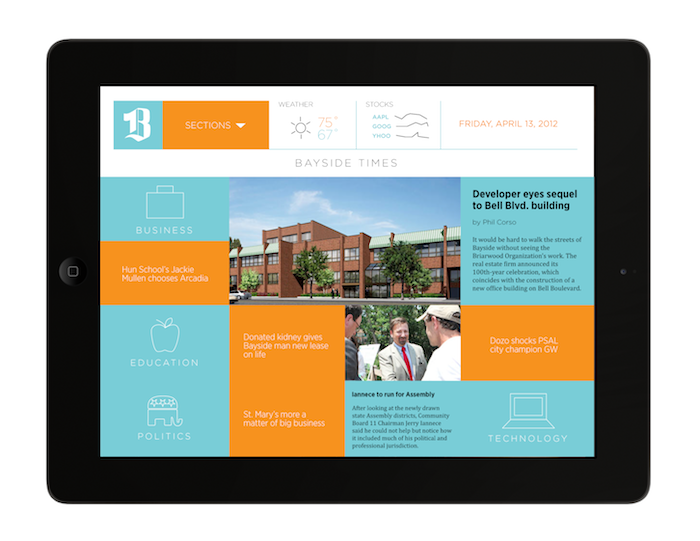 During our second semester of Print Design we were tasked to design an iPad app for readers of our local newspaper.
Not satisfied with just making comps, I decided to flesh out the design with a functional web prototype, bringing animations and transitions as a fundamental aspect of the design.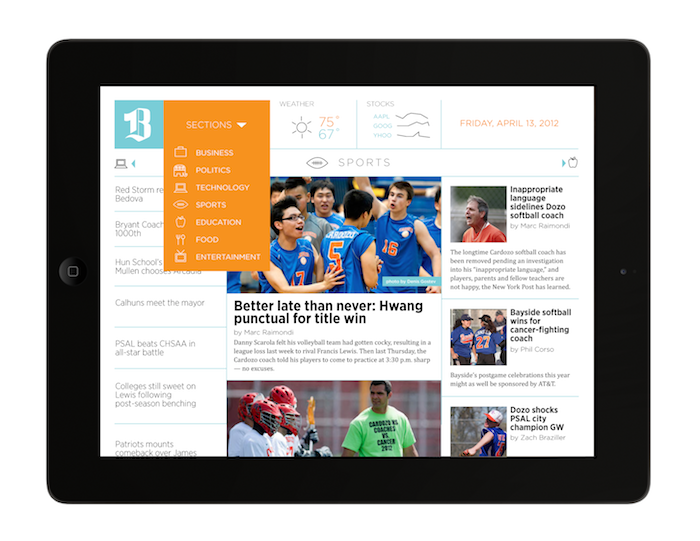 You can play with the prototype here. Make sure to adjust your browser window to the right size if you're not on an iPad.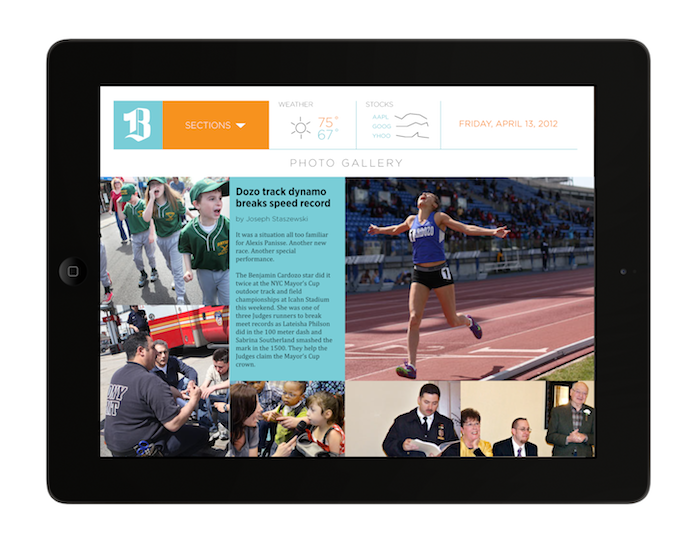 ← Back to the basement